First Aid Training In Key Stage 1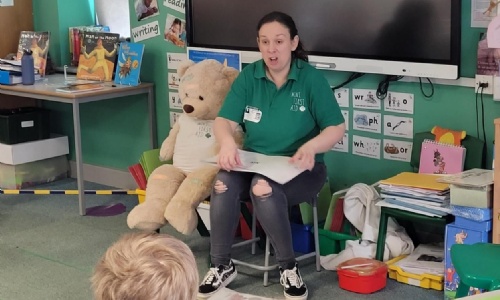 The children of Key Stage 1 had some mini first aid training in school.
The children of Key Stage 1 took part in a 'mini first aid' course. They learnt three rules to keep safe while eating. 1. SIT 2. CHOP 3. CHEW We can help ourselves to stay safe while eating if we make sure that we sit down to eat, chop our food into small pieces and chew carefully before we swallow. We practised cutting up some potato and sang a song to help us remember the rules.