Squirrel Pupil in Sainsbury's Xmas Ad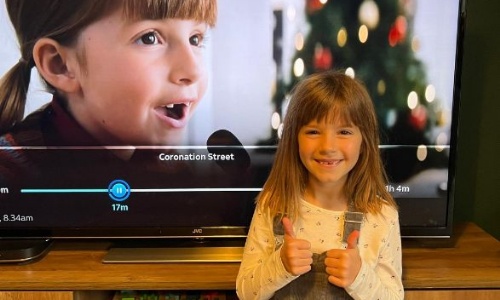 Olympia is the star of the new Sainsbury's Christmas advert.
Squirrel Class pupil Olympia has a starring role in the Christmas advert for Sainsbury's 2023. Olympia beat a number of budding hopefuls to be the lead role in the national advertisement. In the advert she asks the big question "What does Santa have for his Christmas dinner?" We are very proud of her and we're looking forward to viewing it lots over the festive period.