Andy Tooze visit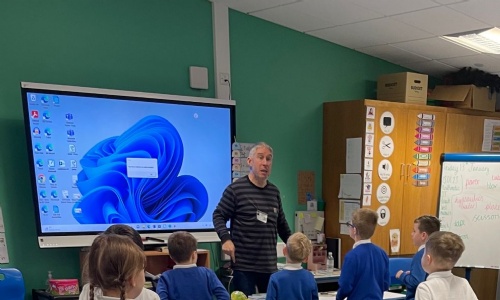 We were pleased to welcome Andy Tooze into school.
Andy delivered and assembly to reception and KS1 pupils and helped sessions with all KS2 classes.
Andy writes a variety of funny and thought provoking poems. He shared these with the children, and they had a go at writing their own.