Key Stage 1 (Years 1 and 2)
The staff in Key Stage 1 work together to ensure that they plan a curriculum that is appropriate for children in years 1 and 2. They aim to ensure that there are plenty of opportunities for engaging learning activities with a particular focus on creative activities that are accessible for all pupils.
Click on the image below to view the 2 year overview for Key Stage 1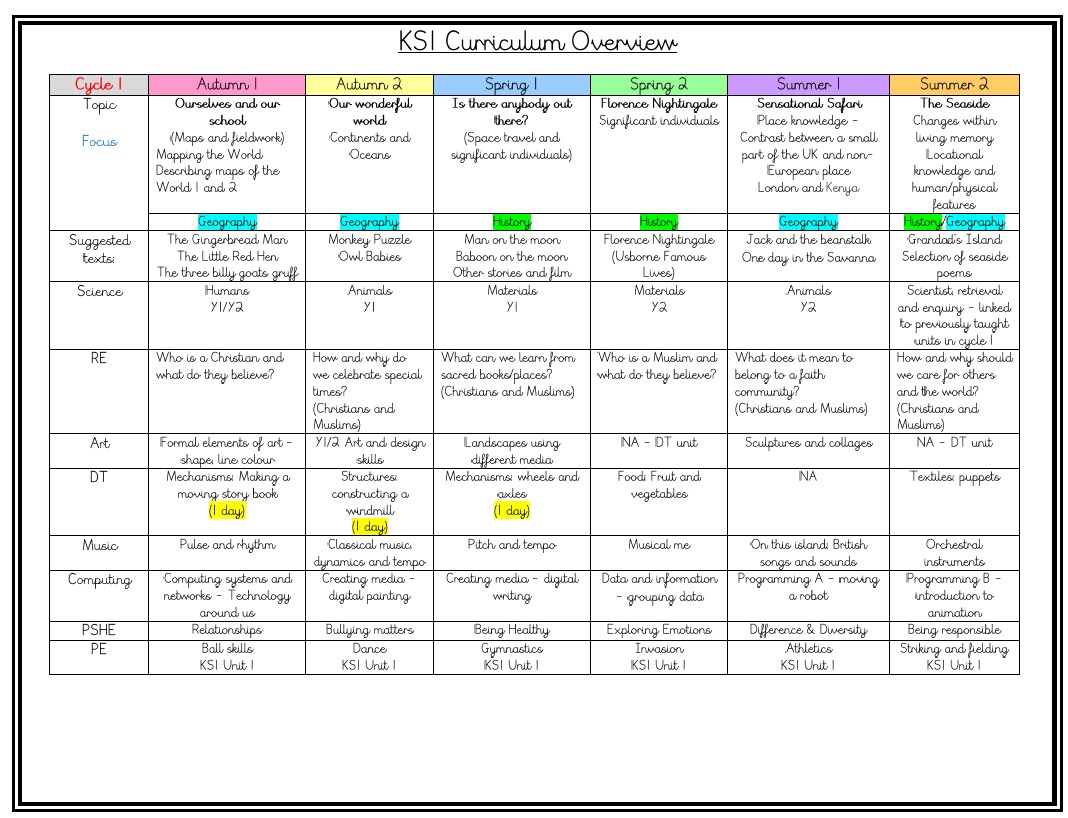 Knowledge Organisers and example plans for each Key Stage 1 topic are detailed within each menu below - Click on the images to view each document as a PDF.
Cycle 1 - 2022 - 2023
Cycle 2 - 2023 - 2023