Physical Education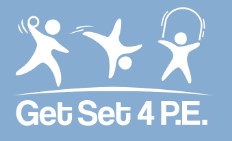 Purpose of study
A high-quality physical education curriculum inspires all pupils to succeed and excel in competitive sport and other physically demanding activities. It should provide opportunities for pupils to become physically confident in a way which supports their health and fitness. Opportunities to compete in sport and other activities build character and help to embed values such as fairness and respect.
Aims
The national curriculum for physical education aims to ensure that all pupils:
develop competence to excel in a broad range of physical activities
are physically active for sustained periods of time
engage in competitive sports and activities
lead healthy, active lives.
PE at Dallimore
Our school aims to inspire all children to develop a love of physical activity and sport. Through good physical education, the promotion of British values and our Thrive approach, we aim to nurture confident, resilient children who will strive for their personal best. We strive to not only provide an excellent PE curriculum, but also a range of active experiences and clubs. We aim to ensure that our delivery of physical education allows all children to have the skills and mindset to leave primary school with the capabilities to be successful in their sporting challenges and active lifestyles at secondary school and beyond. We strive to educate both our children and families to develop a greater understanding on how to live healthy lifestyles and make healthy choices. We are dedicated to ensuring healthy minds, as well as bodies and will continue to support our children's well-being. We have strong links with local clubs and partnerships within our community to ensure the children and families receive the support and knowledge they need.
Get Set 4 PE
As a school, we have subscribed to the Get Set 4 PE scheme of learning to develop our PE curriculum. We have carefully considered the aims of the National Curriculum and ensured that the children are given a wealth of opportunities to develop their physical skills in addition to developing the whole child.
Long-term overview
Our long-term overview maps out the coverage of PE areas from EYFS to Year 6.
Progression ladders
Progression ladders map out the key knowledge and skills that children will develop in each sport/area from EYFS to Year 6. These outline the key knowledge that the children should acquire in addition to the key skills that they should learn throughout a unit. They map year-on-year progression effectively across the school.
Long-term progression map
The long-term progression maps identify the linear progression from EYFS to Year 6 in the key strands:
Dance
FMS – fundamentals
Games including invasion/striking and fielding
Body management – gymnastics and yoga
OAA outdoor and adventurous activity
Swimming
Knowledge organisers
Knowledge organisers are provided by the Get Set 4 PE scheme. These support our PE subject leader and class teachers in identifying the intent for each unit of PE that will be taught.
Our PE knowledge organisers identify
National curriculum links for each unit
Key physical and key social, emotional and thinking skills
Official events that skills might be applied to or games where skills may be applicable
Key tier 3 PE vocabulary
A teacher glossary to support thorough and consistent explanations of key terms
Vocabulary progression
At Dallimore, we are conscious of the requirement to broaden our children's vocabulary and promote the use and understanding of key tier 2 and tier 3 vocabulary. The vocabulary pyramids map out the progression of vocabulary across each PE area and show progression in vocabulary from EYFS to Year 6. Teachers will be able to revisit previously taught vocabulary and use this to further develop children's understanding of new vocabulary. This will support teachers in giving precise definitions and instructions and allow children to securely grasp concepts.
Units of work
Each unit of PE includes the objectives for individual lessons. The overall concept is broken down into a series of achievable small steps which allows all children to succeed at each step, before progressing onto the next.
Key skills for the unit are identified in addition to a summary that identifies what children will learn throughout the course of the unit.
Assessment criteria, in the form of I can statements, allow teachers or the PE lead to assess children's progression and attainment within a particular unit and to identify any gaps in learning.
Lesson plans
Each lesson plan from Get Set 4 PE provides a set of progressive activities designed to support them in developing skills and embedding key PE knowledge. Supporting skills videos are provided to ensure that teachers can effectively model key skills. There are examples for how tasks can be adapted to support the accessibility for all children. Each individual lesson plan also maps out the key success criteria for which the children should meet to achieve the objective. Teachers will regularly revisit these aspects through a physical retrieval practice. This ensures that the children's key skills are repeatedly revisited, practised and built upon in the following lesson.
Swimming
At Dallimore, children in Year 4 participate in swimming lessons for 5 out of 6 half terms. They build their knowledge and skills of swimming throughout their time in Year 4. In the final half term, children in Year 6 attend weekly swimming lessons. They consolidate previously learned knowledge and skills and develop these further. As for any children who are assessed as below the expected standard, qualified swim instructors will support these children In Y6 and aim for them to be competent swimmers by the time they finish their primary education.
Afterschool clubs
Several afterschool clubs take place which encourage the children to develop a love of PE and increase their participation in a wider range of sports. We have run several afterschool clubs for PE including multi-skills, health and wellbeing, football, ultimate frisbee and gymnastics. We aim to review our afterschool PE offer each year to provider children with a broad range of sporting experiences.
Lunchtime and breakfast activities
Midday supervisors are provided with training to enable them to effectively deliver sporting activities during lunchtimes. We also train children as mini-leaders so that they can work alongside midday supervisors in delivering activities to younger year groups.
The PE subject leader provides a weekly games and multi-skills morning club to offer an additional opportunity for children to engage in sporting activities and increase engagement in physical activities.
Competitions and external events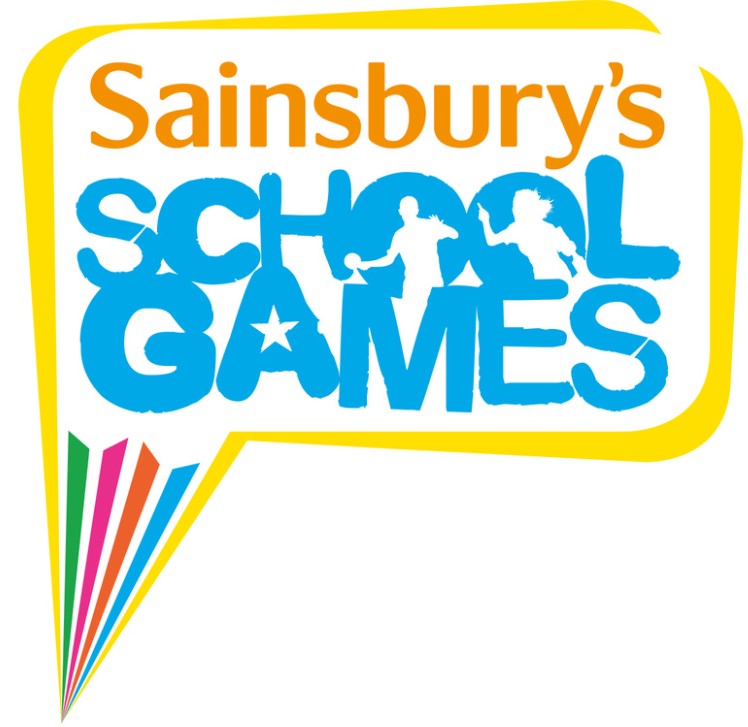 The Sainsbury's School Games is a programme which seeks to inspire and motivate young children across England to take part in sport.
The Games are made up of three levels of activity: competition in schools, between schools, at county/area level and a national event for the most talented young people in the UK:
• Intra-school (Level 1) – sporting competition for all students in school through intra-school competition
• Inter-school (Level 2) – individuals and teams are selected to represent their schools in local inter-school competitions
• Sainsbury's School Games Festivals (Level 3) – the county/area will stage multi-sport Sainsbury's School Games Festivals as a culmination of year-round school sport competition.
We have been awarded the school games gold award based on a number of factors such as our extra-curricular offer, links with external clubs and development of sports leaders.
Modeshift Stars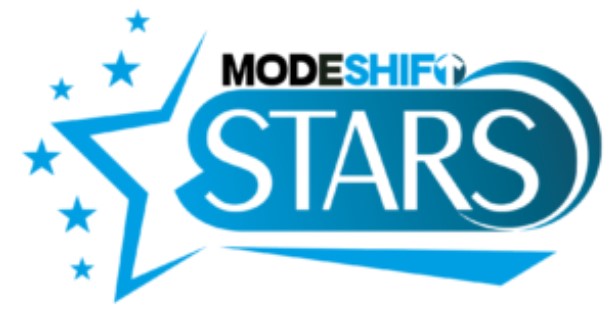 Modeshift Stars is the Centre of Excellence for the delivery of effective travel plans in education. Our school shows excellence in cycling, walking and other forms of sustainable, active travel. As a result of our participation, we have achieved the Modeshift Stars gold award.
Bikeability

Bikeability is a national award provider for cycle training for children and young people. It is a progressive programme which develops a child's ability to cycle confidently and safely on roads. This programme is offered throughout Key Stage 2 to all children.
Local clubs
We have good links with several local clubs and provide information for parents regarding these clubs in order to promote children's wider participation in physical activity.
Erewash Valley Gymnastics Club
Erewash Valley Athletics Club
Ilkeston Cycling Club
Ilkeston Tennis Club
Ilkeston Rugby Club
Ilkeston Swimming Club
Ilkeston Outlaws Basketball Club
Click the button below to view our PE 'subject on a page' document which summarises our curriculum intent and implementation.