Year 5/6
As with other phases of school, the staff in upper key Stage 2 plan together to ensure there are learning tasks and activities that build on the knowledge and skills learnt throughout their time throughout the rest of school. Staff plan carefully in order to provide a knowledge-rich curriculum with challenging yet accessible tasks.
Click on the image below to view the 2-year overview for Year 5/6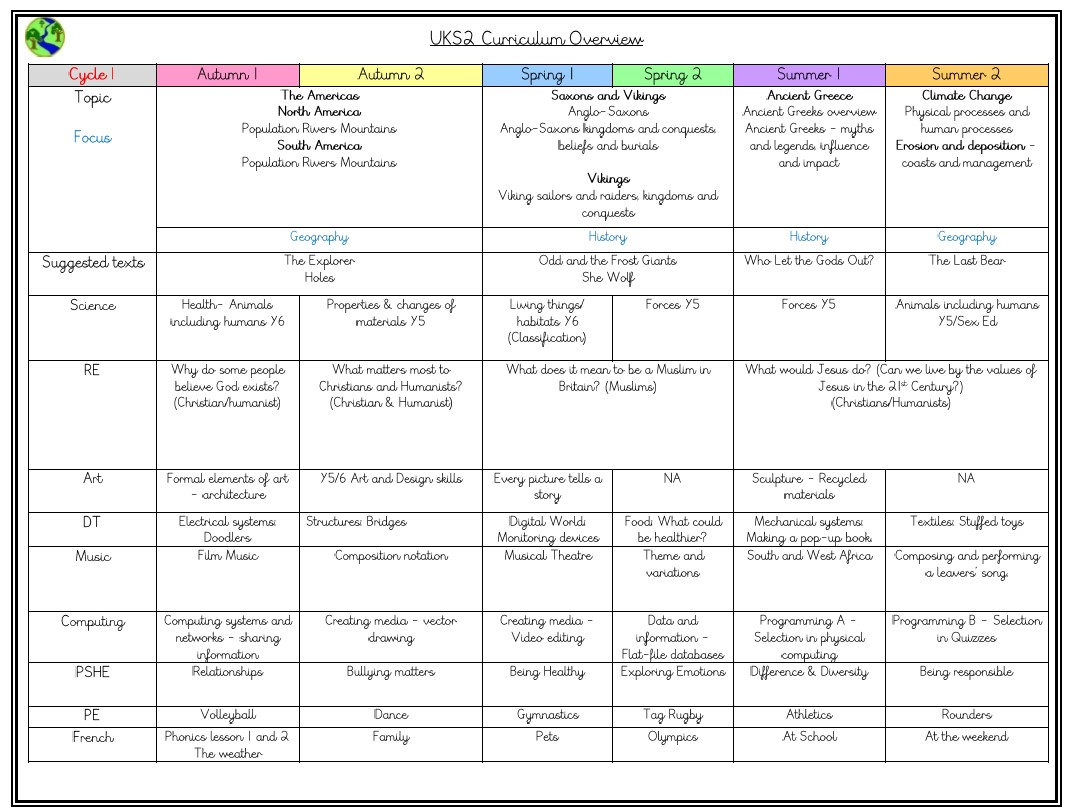 Knowledge Organisers and example plans for each Year 5/6 topics are detailed within each menu below - Click on the images to view each document as a PDF.
Cycle 1 - 2022 - 2023
Cycle 2 - 2023 - 2024